IVSA's mission is: "to benefit the animals and people of the world by harnessing the potential and dedication of veterinary students to promote the international application of veterinary skills, education and knowledge" Internationally, this is represented through exchanges, congresses and symposia. To support these activities, IVSA has a global executive committee, officials and committees on various topics. We very much recommend you to read more about them on the IVSA Global website!
Executive Committee IVSA Global
The Exceutive Committee (ExCo) consists out of 8 members who are democratically elected for the term of a year. Together, the make up the day to day organisation of IVSA. They execute IVSA's constitution and bylaws through keeping oversight of the proceedings of the various Member Organisations, global committees and running different projects. Alongside this, they are charged with maintaining relations with other veterinary and health orgnisations in order to make the voice of the veterinary student heard.
IVSA ExCo is supported by the Secretariat, with annually elected members, and Trust which consists out of former ExCo members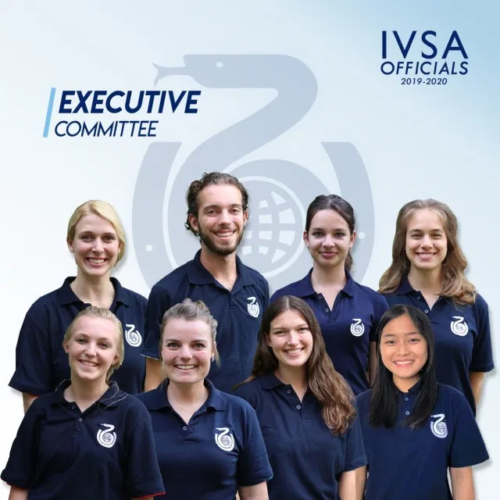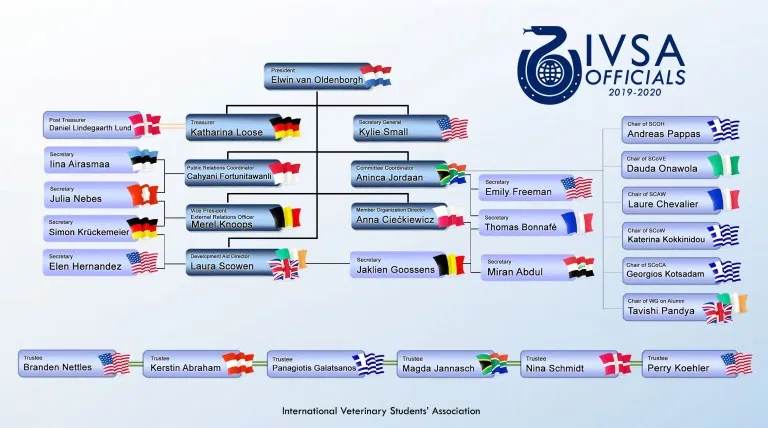 The Development Aid Director (DAD) is a member of ExCo in charge of the IVSA development fund. This fund aids in improving veterinary education at institutions in countries with a low GDP. Examples of this are study grands for exceptional students or the project Vetbooks4Africa, in which books are collected throughout the world to help extend the libraries in African countries. Funding is raised through the sale of IVSA merchandise, fund raising activities and donations of IVSA members, which is usually done during IVSA events. 
Committees and Working Groups
IVSA Global has several committees to support their operations. These are global committees of which the members have varying nationalities. The Chairs of the committees are annually elected during the IVSA Congress. Each year in September, the newly elected Chairs will select their committee members based on open applications. Currently, IVSA has the following committees:
Standing Committee on One Health

Standing Committee on Veterinary Education

Standing Committee on Animal Welfare

Standing Committee on (Student) Wellness

Working Group on Alumni

Standing Committee on Career Attributes
You can read more about the work of the committees here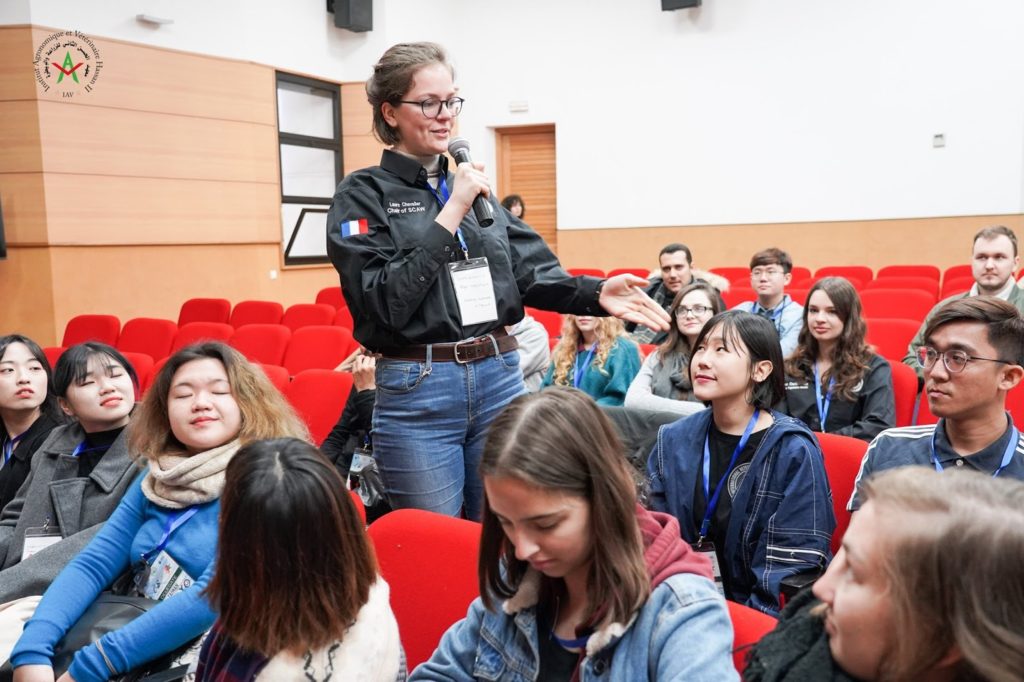 The internal organisation and aims of IVSA are stated in the constitution. To further elaborate on the proceedings of IVSA, the bylaws offer rules and regulations. During the annual IVSA Congress and Symposium, this is what is mainly being discussed during the General Assembly (GA). If you would like to learn more about this, you can read more here This is the IVSA wiki page; aside from consttution and bylaws, you can find additional information on IVSA here.