What is a Member Organisation (MO)?
The Netherlands only has one faculty of veterinary medicine, located in Utrecht. Since this is the only place to study veterinary medicine in the country, the local Member Organisation(MO) is automatically also the national MO. Together we work to create international opportunities for our members, organise exchanges and internships. Interested in learning more about what we do? Feel free to contact us!
MO IVSA the Netherlands 2020-2021
The Dutch MO consists out of 7 members, introducing: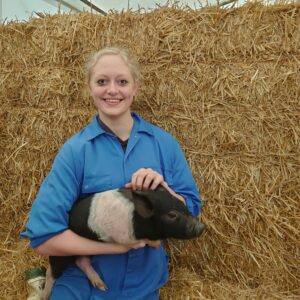 President & PRC – Lisa Buren
As president of this wonderful MO I am in charge of overseeing all activities. Together with Pia, I am responsible for Public relations in the role of PRC. Back in Utrecht, I just started my master in Large animal health and Public Health through which I hope to specialize in Policy and Organisation. Since my first year in vet school, I have been part of IVSA. Starting out as part of the exchange committee, I soon became inseparable from IVSA. From 2016 on out, I went to all IVSA congresses and symposia, took part in international committees and since last years could also call myself President of IVSA the Netherlands. I hope all of this experience will be put to good use once more. Together with this new MO team, in spite of all corona circumstances, I hope to make another great year full of fun activities! 
Senior EO – Thessa van Duinen
Ever since I attended my first congress, I loved being part of this large IVSA family. After my first event, I became a committee member of SCOVE and then moved on to EO of the Dutch MO. Now, i am part of IVSA the Netherlands as senior EO. I am in the 4th year of my study; considering the amount of random dog facts I contain, I am in the master of Companion Animal Health. I hope we'll be facing another fun year in this small country of ours!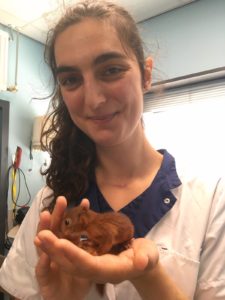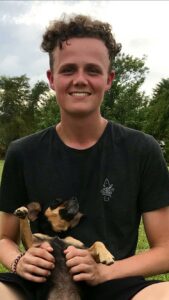 Junior EO – Dion van der Veen
My name is Dion van der Veen and I am honoured to fulfil the role of junior exchange officer this year. Ever since I was a kid I was crazy about animals. At the age of 15, I started volunteering at the bird hospital in Naarden from that moment I knew for sure I was going to be a veterinarian. From that moment onwards I stayed there as a volunteer. In the past year, I helped in several wildlife sanctuaries in Costa Rica. While working there with several veterinary students from all over the world I learned that animal welfare and veterinary education is very different in many countries. I joined the IVSA MO because I find the international relations on these issues very interesting.
Junior EO – Christina Kandane Arachige Don
Even though it's my first year of being active within the IVSA, I'll be stepping into this adventure enthusiastically. I've only participated in the postcard exchanges before, but all the possibilities of acquiring international contacts and knowledge piqued my interest more and more. As junior EO, I hope to share these possibilities with my fellow students in a fun and interactive way. I have a burning passion (or addiction, as some would say) for sled dogs. Therefore, the master program of Companion Animal Medicine was an obvious choice, which I've started last september. I hope to meet you all during the IVSA events, see you there!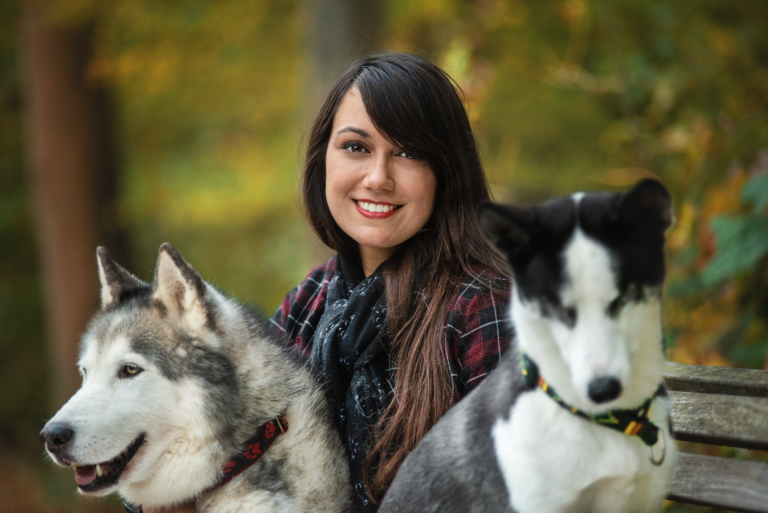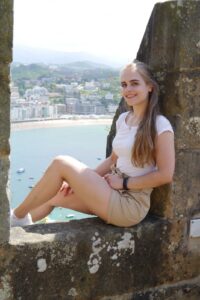 Treasurer & PRC – Pia van de Camp
This is my first year being a member of the IVSA, and I'm really looking forward to it! I used to live abroad for some time in the past, and the desire to travel has never really gone away. I'm currently in my second year, and (if all goes to plan) I would love to be able to practice veterinary medicine abroad after I finish, preferably working with wildlife. In my spare time I like to hit the gym or have a glass of wine with some friends. I think it will be great to commit my time for the international community of veterinarian students this year, and I hope that despite the current circumstances we can make it a fun and enjoyable year filled with (international) activities!
Secretary – Jesse Tijssen
Hi there! I would like to introduce myself as your new secretary in the board of IVSA. My name is Jesse Tijssen and I am in my second year of my master Farm Animal Health. The coming year, I will look after IVSA's mailbox and other secretary stuff :). I am really looking forward to the coming year and I hope we will make it a good one, despite the travel restrictions! Hope to see y'all soon at one of our activities! Cheers Jesse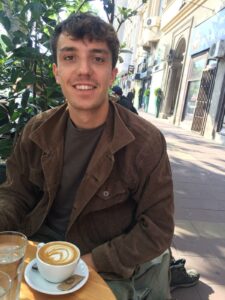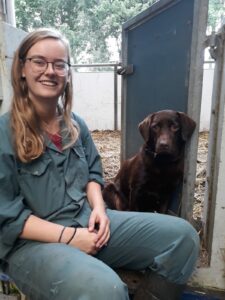 D.S.K. representative – Mileen Storteboom
Hi, my name is Mileen and this year I'll be the DSK representative of the IVSA MO. I'm a 5th year student and next year I'll be starting the Masters of Companion Animal Health. Although I don't have experience with the IVSA, that doesn't make me less enthusiastic. Given the current circumstances, it will be a crazy year in which everything will be slightly different, but when I look at the board of the MO, I am confident it'll be a great year!