Studying abroad can be very expensive. It is because of this that you need to be well informed about the terms on which you will be studying abroad. In most cases, it is important to know whether:
You pay a fee to the institution you will be studying at?

What are the travel costs to the location and during your stay?

Is housing provided for by the university or are you required to find your own place to stay?

Do you need a visum for your stay?

Do you need additional insurance for the work you'll be doing?
To ensure that students can go abroad more easily, there are various grands and scholarships available. Depending on the duration and reason of your stay, you might be able to apply. Here are several suggestions to get you started:

For international internships or taking courses within Europe for longer than 3 months, you can apply to the Erasmus+ program. The goal of these scholarships is to lower the costs of your stay. The total amount of the scholarship may vary based of what you are doing and where in Europe you are studying. Only European students are eligible for this scholarship.
IVSA hands out 3 scholarships each year with a total amount of €1000 to students doing an internship abroad for longer than 4 weeks. This money is ment to be spend on all essential costs, such as travel, rent and institutional costs. There are no restrictions as to what kind of an intership it is, as long as it has been approved by your own university.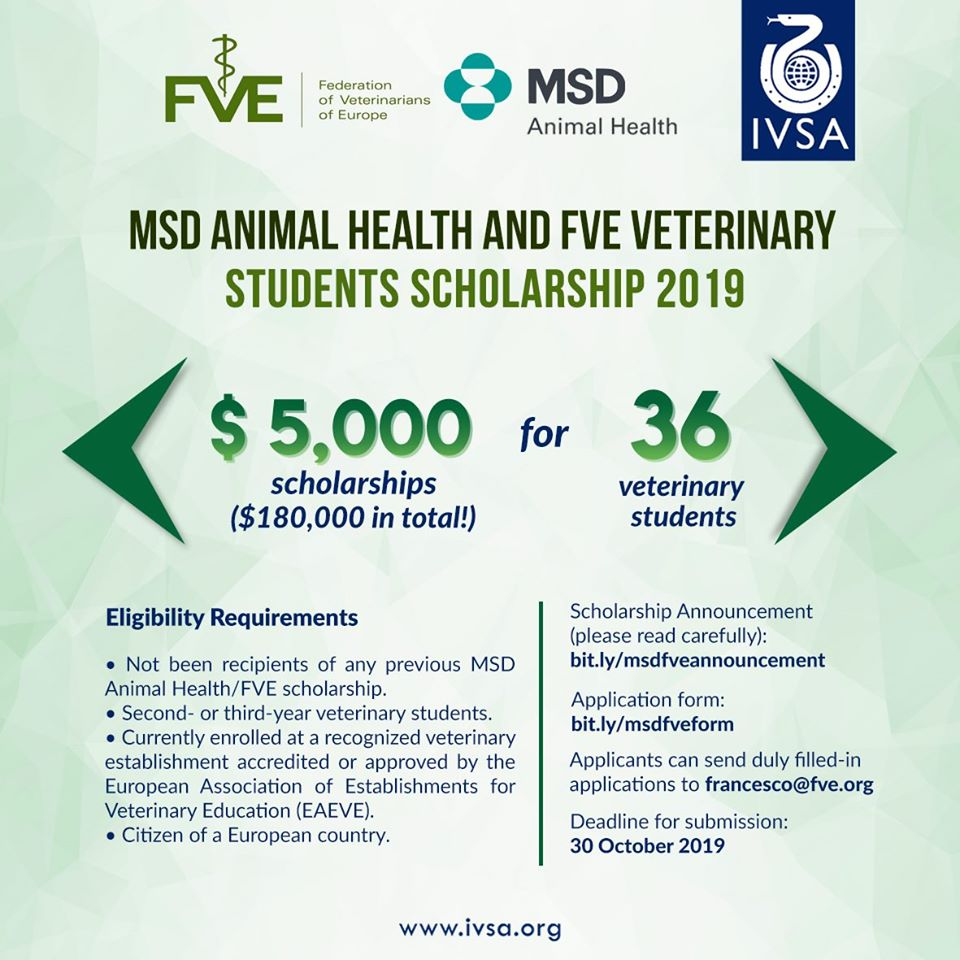 Each year, MSD en FVE hand out 36 scholarships to 2nd and 3rd year students with a European passport studying at an EAEVE accredited university. The selected students receive a scholarship of US $ 5.000. The terms of the scholarship application vary every year, so make sure to check their website for the latest information!