Meet the members of the Organising Committee (OC)!
Lisa Buren
As President of this wonderful event, I get to lead the organising Committee (OC) to ensure this IVSA congress becomes one never to forget. Back in Utrecht, I recently started my Masters in Farm Animal Health and Veterinary Public Health and hope to further specialise in the area of Governing and Policy. Since 2016, I have been a loyal visitor to every IVSA congress and symposium. At this moment, I also am President of IVSA the Netherlands. Making this congress into the greatest success we can would be my way to return the favour to IVSA and share this experience with veterinary students from all over the world. I hope all of my experience will be of help to realise this!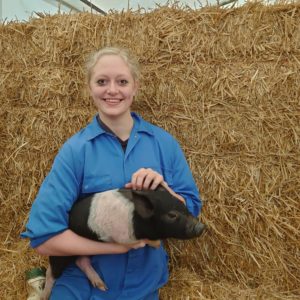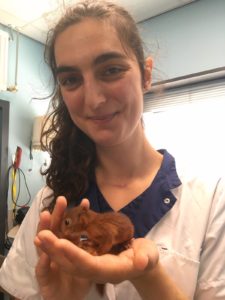 Thessa van Duinen
Since the first congress I attended I've loved being part of this great IVSA family. After that first event I wanted to stay involved and became a committee member of SCoVE, now I'm a member of the Dutch MO and, obviously, of this OC. I'm in the fourth year of my studies and, not surprisingly since I know way too many random dogs facts, I've just started the Companion Animal masters. Hopefully you will all have a great time at the congress in our little country! See you in Utrecht.
Fianne Kuijpers
During my third year of my study, I got into touch with IVSA through an exchange. Ever since, I continued to get involved with IVSA and I would not dare miss the chance to contribute to this congress. I am currently in the fourth year of my studies and in the master program of Equine Health. I very much enjoy working in the clinics, but I am just as interested in companion animals and value animal conservation.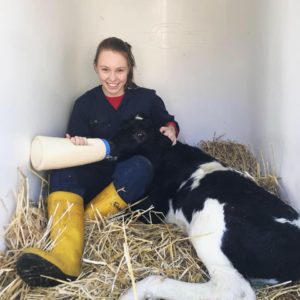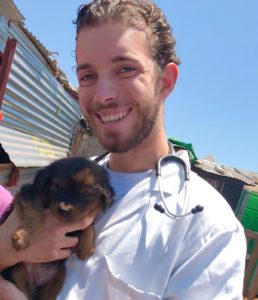 Elwin van Oldenborgh
Just like Lisa, I am one of the Dutch dinosaurs that have been present since 2016. I was the President of IVSA global in 2019-2020, which gave me, alongside a bunch of great experience, many contacts within international veterinary medicine. I am a 5th year student in the Master program of Companion Animal Health and take great interest in politics and policy. What I will do after I graduate, remains a mystery to me. Through this congress, I hope to interest more Dutch students in international veterinary medicine and to represent the Netherlands within the global veterinary world. It can only be considered a win-win situation!
Suzy Brebenel
I might be considered the group 'puppy' when you look at my congres experiences, but I am at the very least as enthusiastic as the others! After joining an IVSA exchange last year, I have only become more motivated to organise a congress that hosts veterinary students from throughout the world.
I have just finished my Bachelor and hope to start my Master in Companion Animal Health after a gap year full of travelling. I am especially interested in birds, reptiles and other exotic animals. In the future, I would like to learn more about this field and specialize in it after finishing my Master.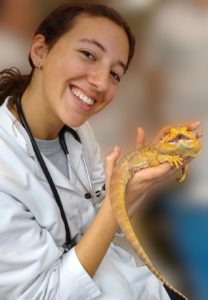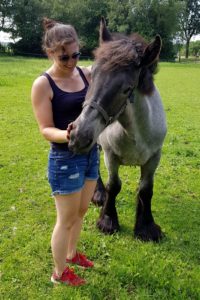 Aletta de Vries
Hello! I have been involved with IVSA since just one year, but I am finding out that I should have looked in this direction earlier. I have so much fun meeting people from different countries and different cultures and discovering what veterinary medicine is like in different countries. I "only" have two year left as a vet student and hope to travel as much as possible in this period of time. When I finish vet school, I hope to get out into the world to do international internships. I really enjoy organising events and cannot wait to meet everyone attending the 2021 congress in Utrecht!
Susan Nijkamp
Have I been familiar with the IVSA prior to taking part in the OC? With the participation in both a conference and exchange, both perhaps coincidentally taken place in Germany, I have yes. However, by helping to put together the congress that will take place here in the Netherlands I consider myself more in the loop than ever… and it's awesome! I may have taken a bit more time to finish my Bachelor than originally planned, but it's coming along and soon I'll be starting my Master in Companion Animal Health during which I'll also focus on animal welfare and One Health. I'm currently employed as an accountant so I'm also available for any financial advice should you need it. ;) (Disclaimer: I cannot ensure it is sound financial advice, but advice nonetheless).